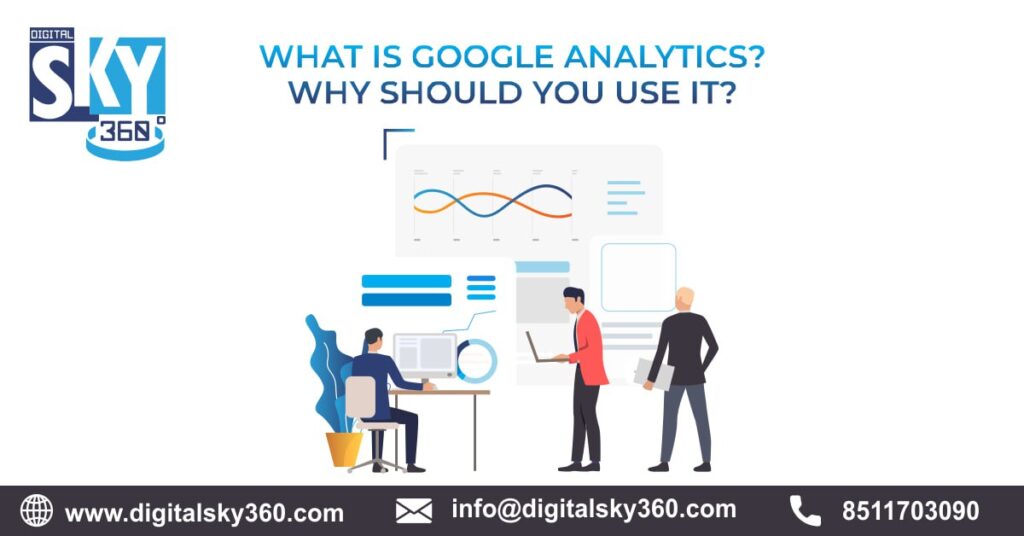 Since almost every business and digital marketing agency has a website, almost everyone has an online presence. As a result, you must understand the inner structure of your website to determine whether it's serving its intended purpose.
You'll need to know the specifics of what people do when they visit your website, such as how long they stay and which pages they visit. You probably heard about Google Analytics if you have researched the tracking of data on your website. You can track investment returns for online marketing with Google Analytics. You can search and sort your guests with dozens of dimensions like the location from which they came from, the browser they use, and so on. Google Analytics is a Google-free website analysis service that provides you with insights into how users can locate and use your site. Google Products like Ads and Search Console can be integrated seamlessly.
How do you track data from Google Analytics?
Google Analytics tracks all its information by a unique tracking code installed on any page on your website. This code is a small snippet of coding language in the viewers' browsers who visit those pages. This text is a coding language. The Javascript code collects information about user activities on the Google server using a larger JavaScript file. The code tracks information about your visit each time you visit the site. The code also sets an anonymous user information cookie for each visitor's device.
You can use UTM parameters to get more detailed information about the traffic source. These tags are added to the end of your URL to provide more information about your links for Google Analytics, such as which campaign your content is from and which social channel drives the most income.
What is analyzed by Google Analytics?
Dimensions and metrics are the foundation blocks of Google's analysis reports. Dimensions include your data's attributes like the city traffic comes from, the page you measure, or the social media channel. For these dimensions, metrics are the quantitative measures.
Using Google Analytics to Solve a Problem
Briefly, Google Analytics can help you make data-based marketing campaign decisions. You can justify spending more on advertising, find out where to advertise, and even determine what kinds of content there is. You can also use it to analyze your real-time audience traffic.
Google Analytics is primarily a problem-solving tool — it isn't the be-all, end-all solution. Don't be paralyzed by analysis paralysis because of data overload. Instead, employ effective problem-solving methods. Google Analytics is a tool that has the potential to fail. It's critical to comprehend where Google Analytics spam originates and what you can do about it. It's also helpful to know how to remove unimportant information from your view so you can focus on what matters.
It's time to get started with Google Analytics now that you understand how it works. To get started, follow these steps:
Make sure Google Analytics is correctly set up. You can contact a digital marketing company too. You can check with Google Tag Assistant to see if it's true. If you're using WordPress, you'll need to use a plugin to implement analytics properly. Make sure to double-check all of your Google Analytics settings.
Outline the dimension and metric that will show the problem or answer the question when you have a problem with your website. If you want to know if people find a specific page through organic search, you should look at organic traffic.
Once you've figured out the question/problem, dig deeper into analytics to determine what's causing it. 
See if you can use the data to figure out why people aren't finding your page through  organic search.