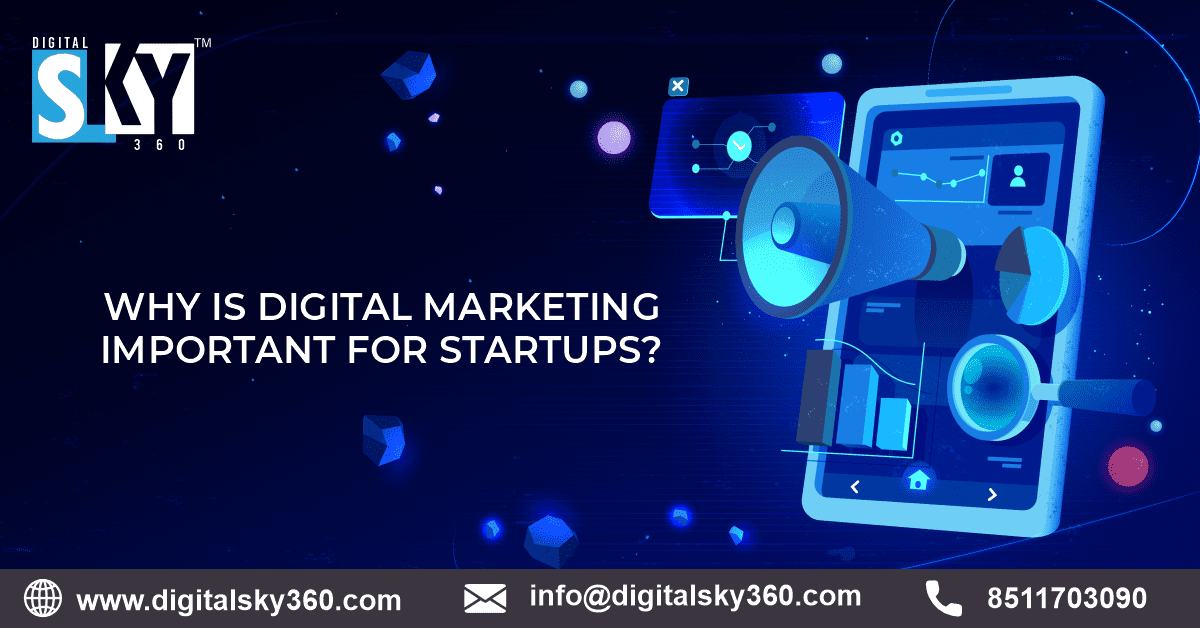 Start-ups are the most experimental stuff that one says be it in any industry. The fact that they face several difficulties always stops one from thinking of starting it even. Honestly, as per various surveys, the success rate is very unpredictable for them. The challenges that lie before them are not only investing money but competing with the well-established ones that already have their roots in that particular industry is another great factor that hinders the growth of any start-up.
When it comes to digital marketing then one must know that there have been wide reforms and even things aren't at all same as it was years ago. Even if we talk about the present scenario then anyone can easily say that digital marketing has created many opportunities for individuals. Not only this but there exist a wide variety of services related to it too where one can witness how digital marketing has helped in earning as well. You must have heard of online platforms like social media, certain search engines etc. that are helping start-ups to create recognition as well as boosting their success rates consecutively.
If you're juggling to improve your presence on a search engine, this post surely helps you. In this post, we'll explain digital marketing tricks for real estate sectors that help to boost your presence.
This blog talks about why is digital marketing important for startups
The basic nature of the present individual is doing research or checking for reviews online for purchasing anything. So here through digital marketing, one gets to connect with a wide variety of audiences that serves their purpose.
IMPORTANCE OF DIGITAL MARKETING FOR STARTUPS
Digital marketing has started concurring the conventional ways. Experts even suggest that in the coming future it will eventually get rooted in targeting audiences and providing services to every kind of sector. Without digital marketing, you might not be able to enhance your productivity and recognition as a brand these days.
Now let's discuss a few of the reasons that support the fact that digital marketing is important for start-ups.

- Enables one to know more about the targeted audiences—Yes, definitely, this is way true. Through the help of digital marketing, one can easily know more about the audience and also can determine the engagement of the audience as well. All you need to do is simply just pay keen attention to the demands of the audience and respond to their queries on time. Interaction is the key, so one can easily connect and also determine the real audience that wishes to see or is interested in your services. When one interacts, a relationship is built, and this will yield your trust, and ultimately the start-up will grow and flourish.
- Boost sale percentage with your budget- Usually small start-ups have stress over the budget issue as well. Digital marketing thus can help you to reach your targeted audience that too within the limit. As per surveys, radio, and Tv advertisements have less expected success rate than your digital marketing and the services it provides. Also, the prime objective of any kind of start-up is to make a good sales figure. Through digital marketing, one can easily showcase various products of yours as per your choice and can also reach various platforms like social media, emailing, etc. Thus, this is another reason that proves that digital marketing can allow your business to grow successfully and even compete with established ones.
- Boosting the web traffic-Many digital marketing campaigns have generated lots of new leads. The leads play a crucial role as they usually check and keep track of the stuff that you offer your audience. All these help you to build your customer base in the longer run. So try to get more traffic so that you have more and more customers. You must pay keen attention to SEO as it might also help you in plenty of ways to bring the natural or what we call organic traffic to one's website.
Conclusion
In a nutshell, digital marketing is the need of the hour for real estate sectors. These tricks of online marketing help entrepreneurs reach their targeted clients and show their strong presence on Google. Apart from this, real estate businesses can follow the visual campaign concept to catch the audience's attention. This way, you will earn maximum revenue by generating more sales.