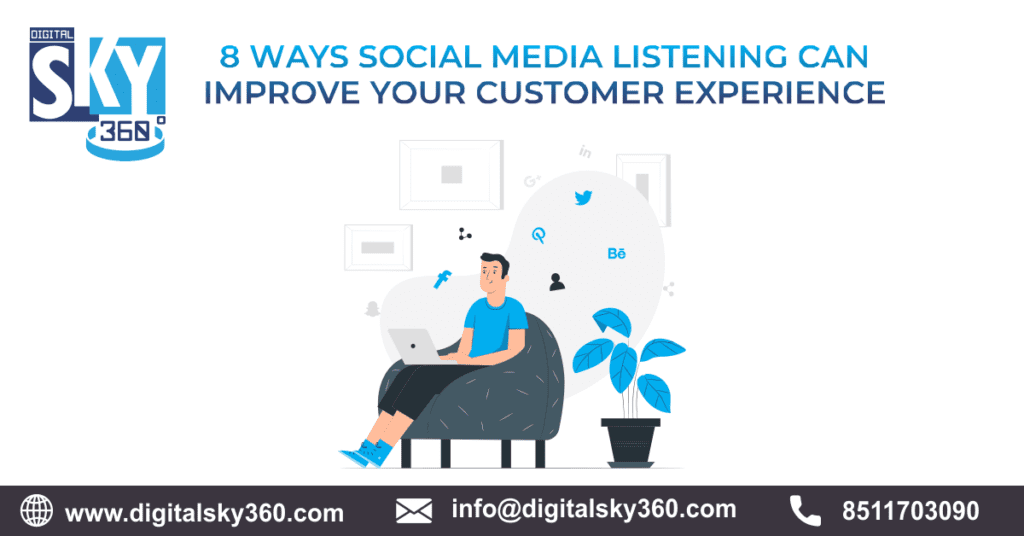 Social media is an unavoidable tool when it comes to marketing platforms. Social media, on the other hand, isn't just for promoting your business to your customers. It also serves as a means of communication with them. Social media marketing agency help you to identify and respond to customer wants and needs. Here are some ways that social media listening can help your company improve not only its customer experience (CX) but also its entire experience management process.
1-Engage in Real-Time Discussions
Your customers are on social media at all hours of the day and night. Customers will feel more immersed in your brand experience if they interact with you in real-time. Customers become more than just a name on a screen when your company provides more attentive customer service. Use services of the SEO agency that provides real-time alerts to improve response time. Set up an auto-response to direct customers to additional support resources.
2-Recognize Common Issues
Customers go to social media to be honest, for better or worse. Customers will most likely leave comments and messages if they have problems with your products or services. Be on the lookout for patterns as you deal with this type of feedback. Social media is an excellent tool for identifying common issues among your customers.
3-Answering Customers' Questions
You can use social listening to help your business respond to customer questions in a variety of ways. The first step is to keep an eye on comments and direct messages for questions and respond as soon as possible. Individual customer experiences are improved by answering one-off questions, but you can also broaden your reach. Answers to frequently asked questions should be posted on your website to keep all of your customers informed. A social media marketing agency in Ahmedabad not only humanizes your company but also elevates your customer experience by involving customers in the story.
4-Positive Experiences Should Be Highlighted
More than just resolving common issues is part of the customer experience. Positive customer feedback should also be responded to. Begin by keeping an eye on the photos and posts that have your company's name attached to them. You can then thank happy customers for their business by responding to them. This focus not only increases visibility but also makes your customers feel valued.
5-Keep an eye on your reputation.
Customer reviews help determine your company's reputation, but social listening provides even more information. Monitoring customer feedback allows you to get a sense of how the general public views your company. A positive reputation is defined by recommendations, glowing reviews, and posts from repeat customers. Regardless of how your reputation is perceived, be quick to acknowledge feedback and put customer satisfaction first.
6-Involve Potential Clients
Many people use social media to get recommendations, and these recommendations are a great way to listen to your customers and engage with them. Participating in the comment thread demonstrates that you care about your customers and are proactive with leads. A social media marketing agency will immediately improve your customer experience.
7-Enhance Your Services
To improve your customer experience, make sure your company provides the products and services that customers want. Keep track of which products customers are talking about the most in mentions, comments, and direct messages. Keeping track of this information will help you figure out which products are popular and which are losing favor.
8-Determine the Competitor's Strengths
Keeping track of your competitors and their customers' social media activity will help you improve your own. You can compare your social media engagement to that of your competitors. Digital marketing agency Compare how your competitors interact with their customers to your response times. You might see some areas where you can improve.
Managing your company's social media accounts takes time and effort. The extra effort, however, is well worth the improved customer experience. Social listening is a crucial tool for gaining a better understanding of your customers' needs and, ultimately, exceeding their expectations.